Purebred Gloucestershire Old Spot hogs Heritage Pork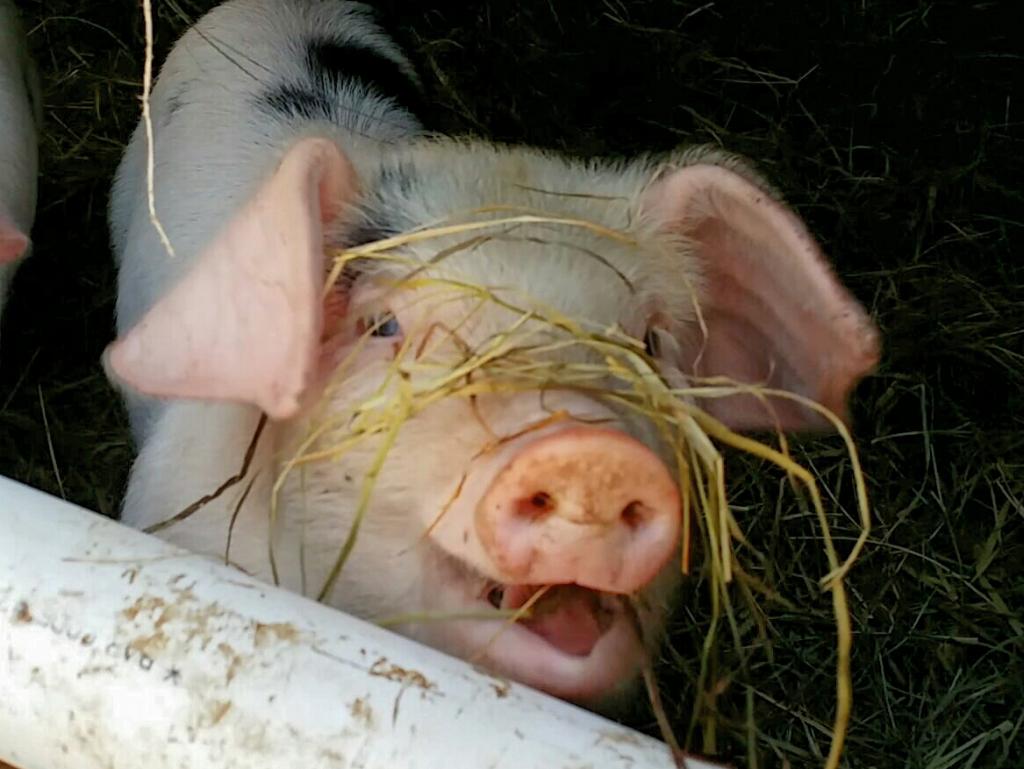 Gloucestershire Old Spot (GOS) hogs are on the "Critical" List by The Livestock Conservancy, meaning there are fewer than 200 annual registrations in the United States and estimated fewer than 2000 global population. GOS are known for their docility, intelligence, and prolificacy. GOS hogs are well known for great flavor and excellent marbling.
Happy Pigs...

Our animals have full-time access to fenced pasture, a pond for swimming, drinking and wallowing in the mud. A muddy pig is a happy pig! They are able to express their natural behaviors; rooting for, well – roots, scratching for bugs, swimming and preening in the pond…. No feed lots, no cramped quarters and NO farrowing crates. Our happy hogs are fed a high quality diet, they also forage on seasonal pasture, windfall apples and tasty acorns. When we have more eggs than we can sell, the pigs get a hardboiled treat! Our GOS are grown naturally, without growth hormones or supplemental antibiotics.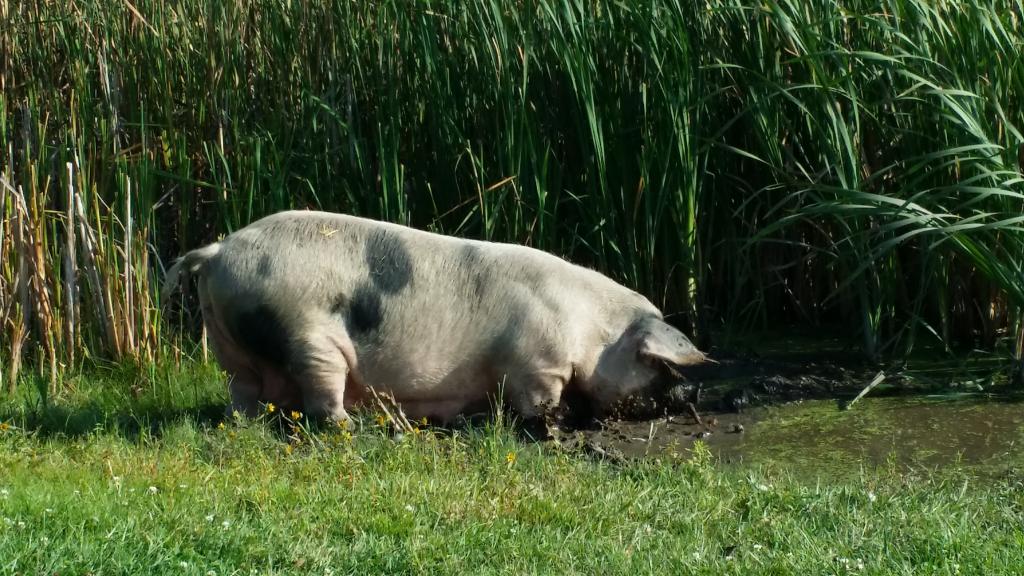 Muddy Pigs...
Traditionally Farmed GOS Premium Pork is characterized by the following qualities when compared to conventionally produced pork:
§ less pale (darker) muscle color
§ greater retention of moisture in the muscle structure during freezing and cooking
§ higher tenderness and juiciness due to their excellent marbling

§ and a different (Delicious!) flavor profile

We are working with a local craft brewery. We feed our hogs their spent grain. About 30% of their diet will be the "leftover" grain from brewing beer. A good source of protein and roughage. And, part of our commitment to sustainable agriculture.