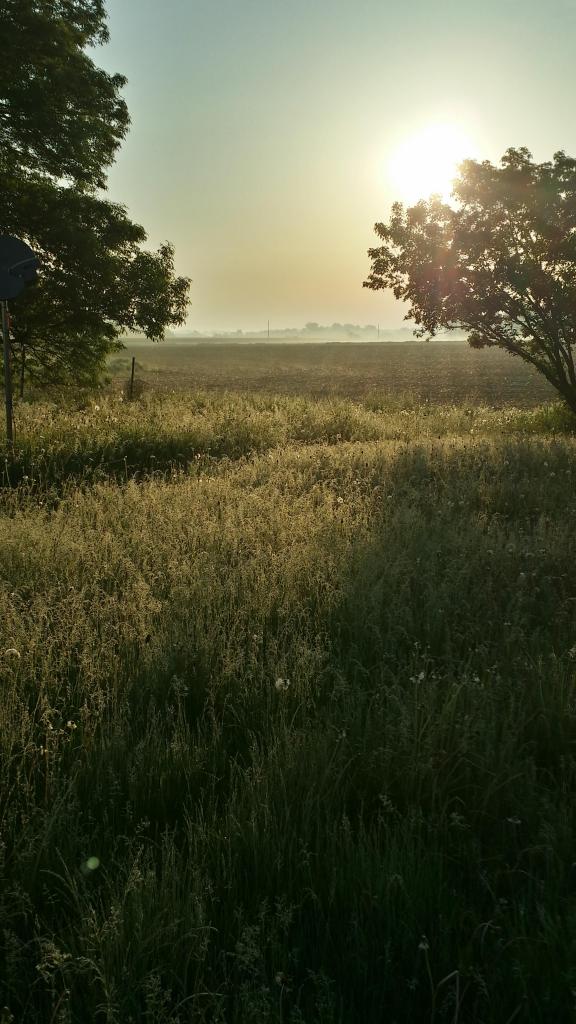 At SpringWolf Farms we raise good food, in good ways.

We combine the best of modern and, traditional farming practices into a sustainable model that respects our animals and allows them to flourish, behave naturally, and be content.

All of our animals forage on pasture. The hogs and goats are rotated, frequently, to fresh pasture - in season. The chickens, ducks and turkeys roam our entire property - and the neighbors as they will. No tractors or any sort of confinement here. During the winter they have free access to high-quality hay we grown ourselves.

We feed a custom milled, high quality, mix of grains to all our animals. They are supplemented with fresh produce, spent brewer's grain, windfall apples and plums - from our own trees, and, tasty acorns that we gather in the fall.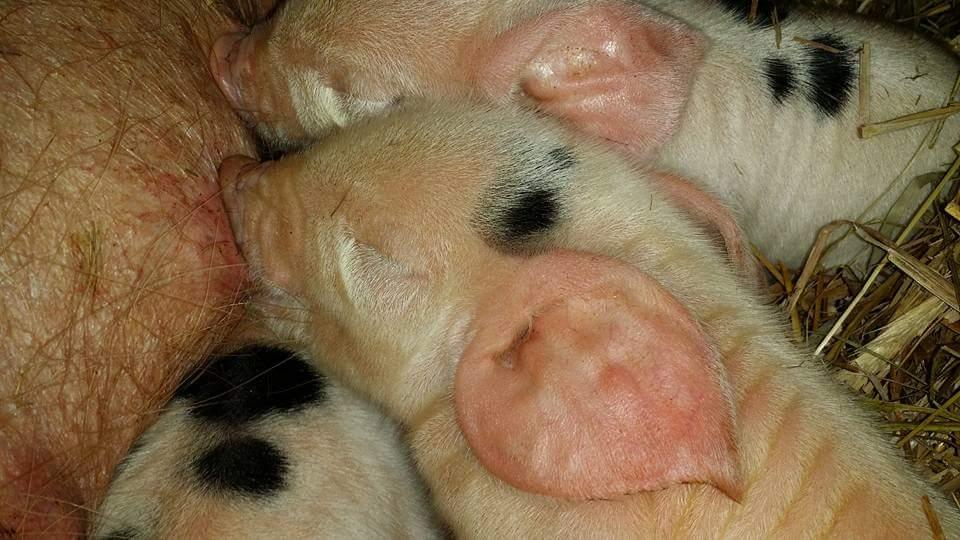 We allow our pigs to mother naturally - this means we let them deliver unconfined. We do provide "safe" areas for the piglets - the first few days can be dangerous for them; they need to learn to get out of the sow's way when she lays down! We allow them to co-nurse, a very natural herd behavior. We do NOT wean the piglets earlier than 7 weeks. Some farmers pull the sows for re-breeding at 2- 3 weeks of age. We believe the benefits provided by longer nursing outweigh the desire to produce more pigs faster.
They have access to several shelters, open pastures, a pond and wooded areas - year round. Well, OK - the pond is frozen over in winter... They sleep where they want - there is no confinement here. The turkeys roost in the trees, at night, the chickens return to the coop and the ducks... well, they just sleep where ever they end up!

We do not use hormones, or any other prophylactic medical treatment. We believe that the best way to keep our animals healthy is to manage them appropriately, allow them to be what they are, and express their natural behaviors. We do, however, treat sick animals if needed. We are not going to allow them to suffer. Any animal so treated is removed from food production until DOUBLE the recommended time has passed.

You can be rest-assured that all phases of our operation meet our standards. We have toured the processing facilities, and watched our animals being processed. We believe the processors we use treat the animals humanely and compassionately. We wouldn't use them, otherwise.